There are so many wonderful destinations around Zimbabwe to visit, we couldn't possibly include them all in just one list. But, these beautiful destinations are worth adding to the top of your travel list–whether you're looking to relax by the pool, get off the grid or explore a city.
Let's check out this top 10 list of awesome places to visit in Zimbabwe.
1. Skydeck Mountain Retreat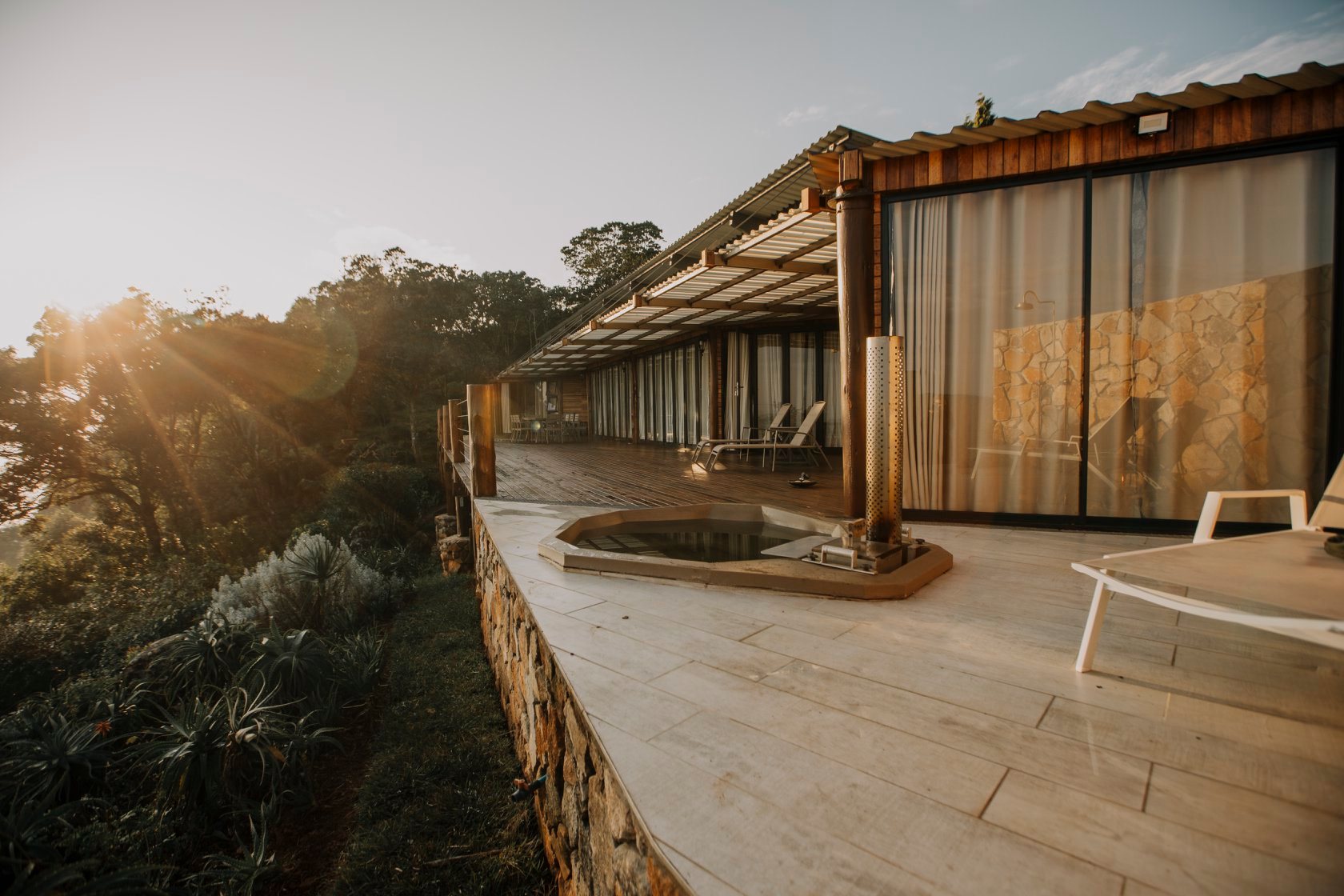 The Eastern Highlands' first exclusive luxury lodge. Perched on the edge of the Honde Valley escarpment, nestled in the afro-montane forests of Wild Nyanga and overlooking Mt Nyangani, the SkyDeck Mountain Retreat is breath-taking in every sense.
With a capacity of four guests and only one party being accommodated at any one time, you have it all to yourself. A butler, private chef and private guide are ready to make the adventure one that you will remember forever.
Source: Skydeck Mountain Retreat
2. Chundu Island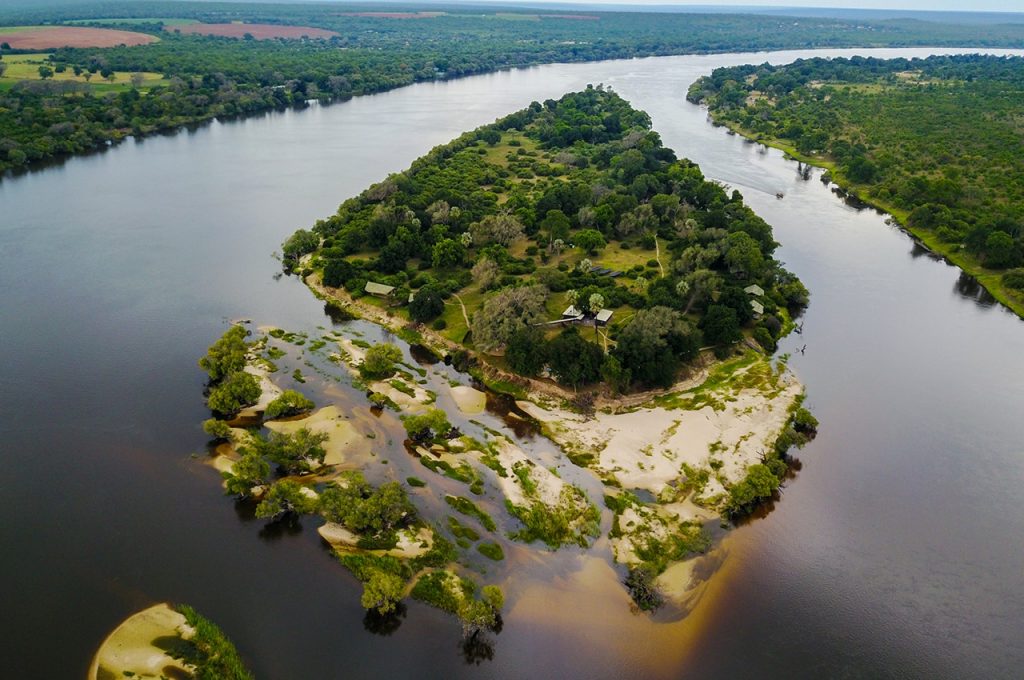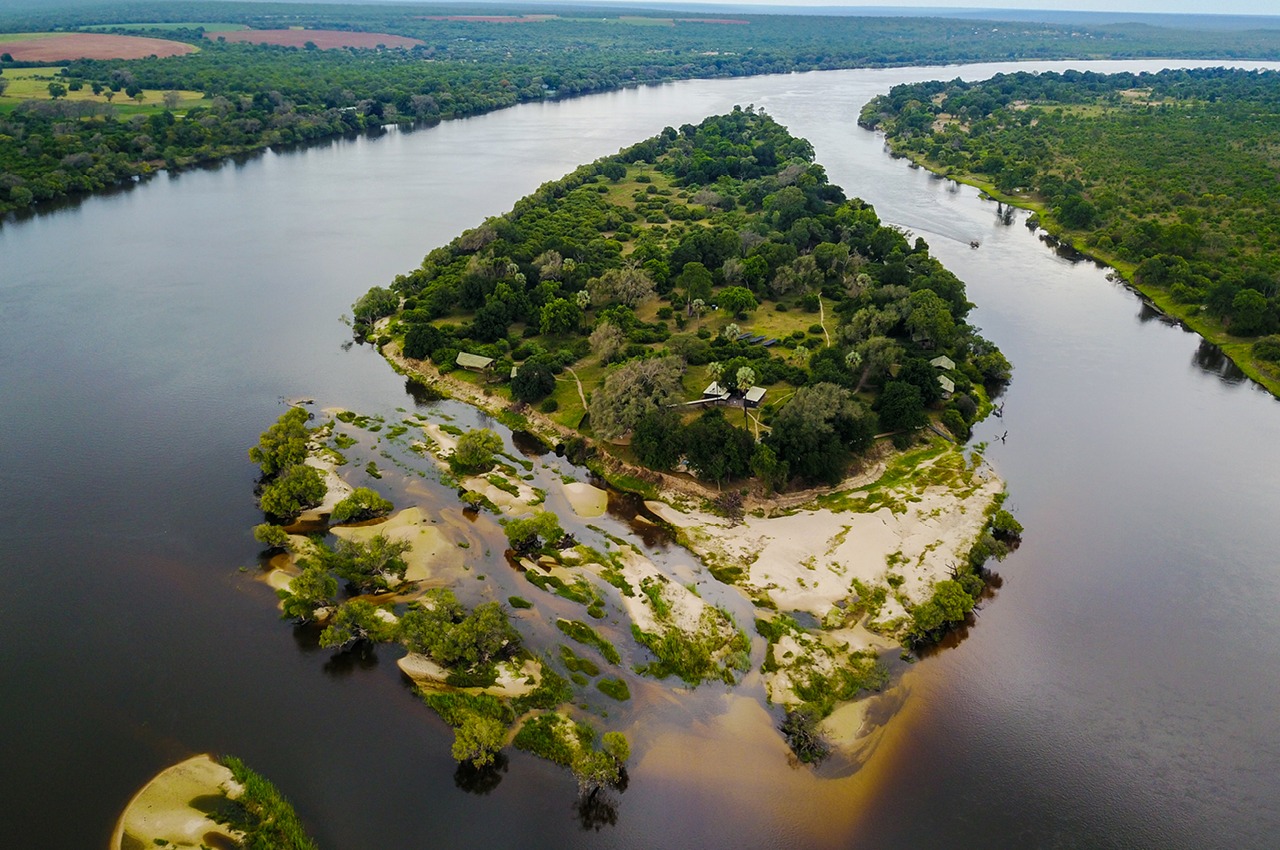 Located 21kms upstream from Victoria Falls, Chundu Island is without a doubt one of the most picturesque river islands on the Zambezi River and sets the tone for a tranquil and relaxed island safari in the heart of the Zambezi National Park.
The 8 Seychelles-inspired spacious suites overlooking the water offer exclusivity and privacy and are without a doubt the perfect place to make memories.
Source: Chundu Island
3. Shashani Matobo Hills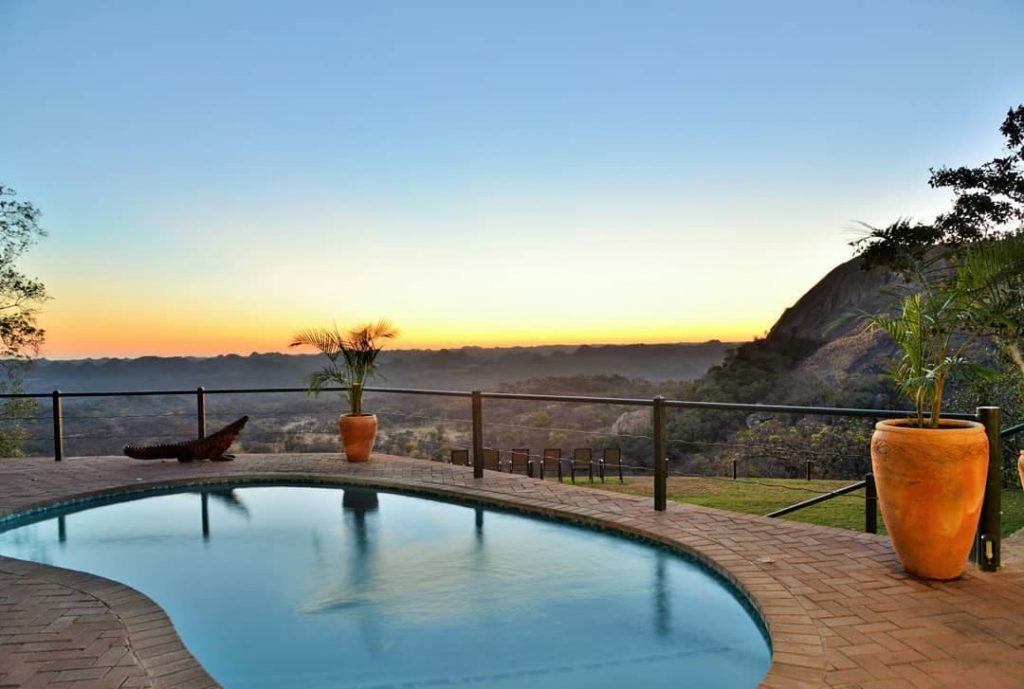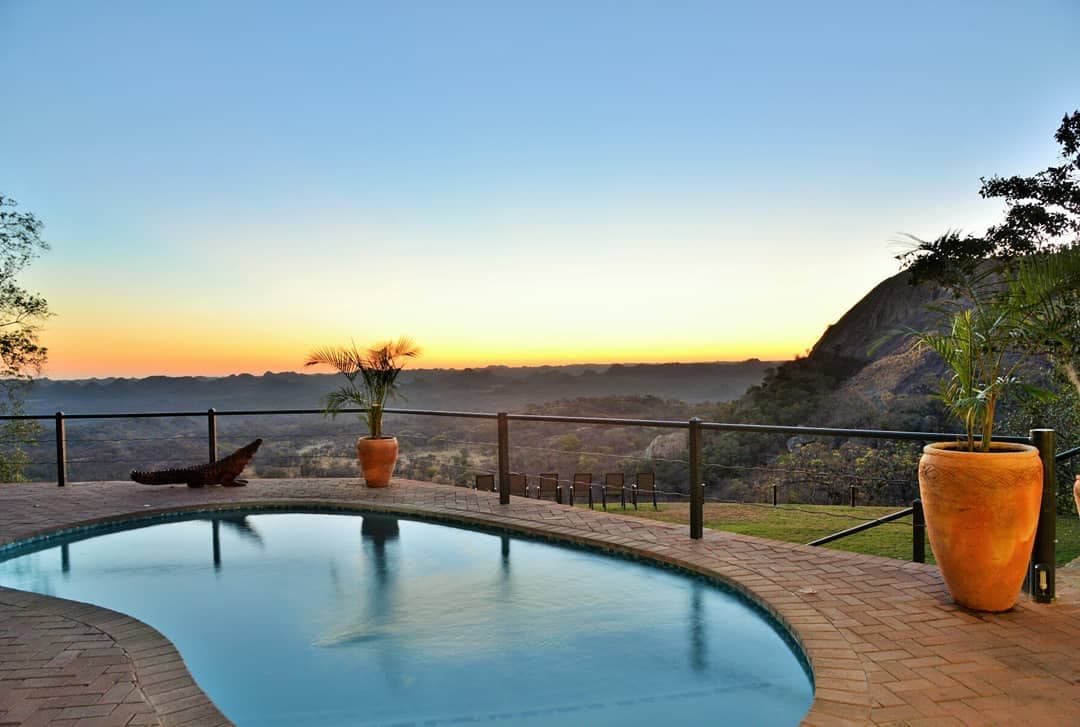 Less than an hour's drive through a beautiful landscape, you can visit the iconic giraffe paintings at Nswatugi Cave or Worlds View and Cecil John Rhodes' Grave. Shashani Matobo Hills has 10 individual en-suite lodges, which are comfortably furnished and have private verandas.
Each lodge is spaced widely on the edge of a huge rock dome with views over a wooded valley and the characteristic granite dwalas.
Source: Shashani Matobo Hills
4. Shongwe Lookout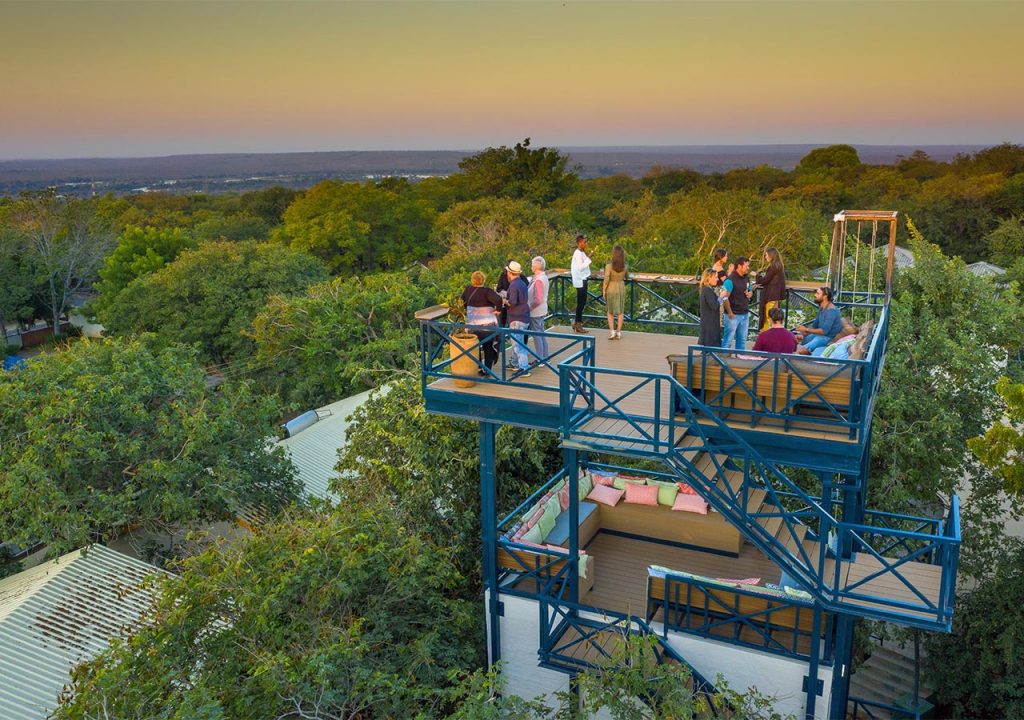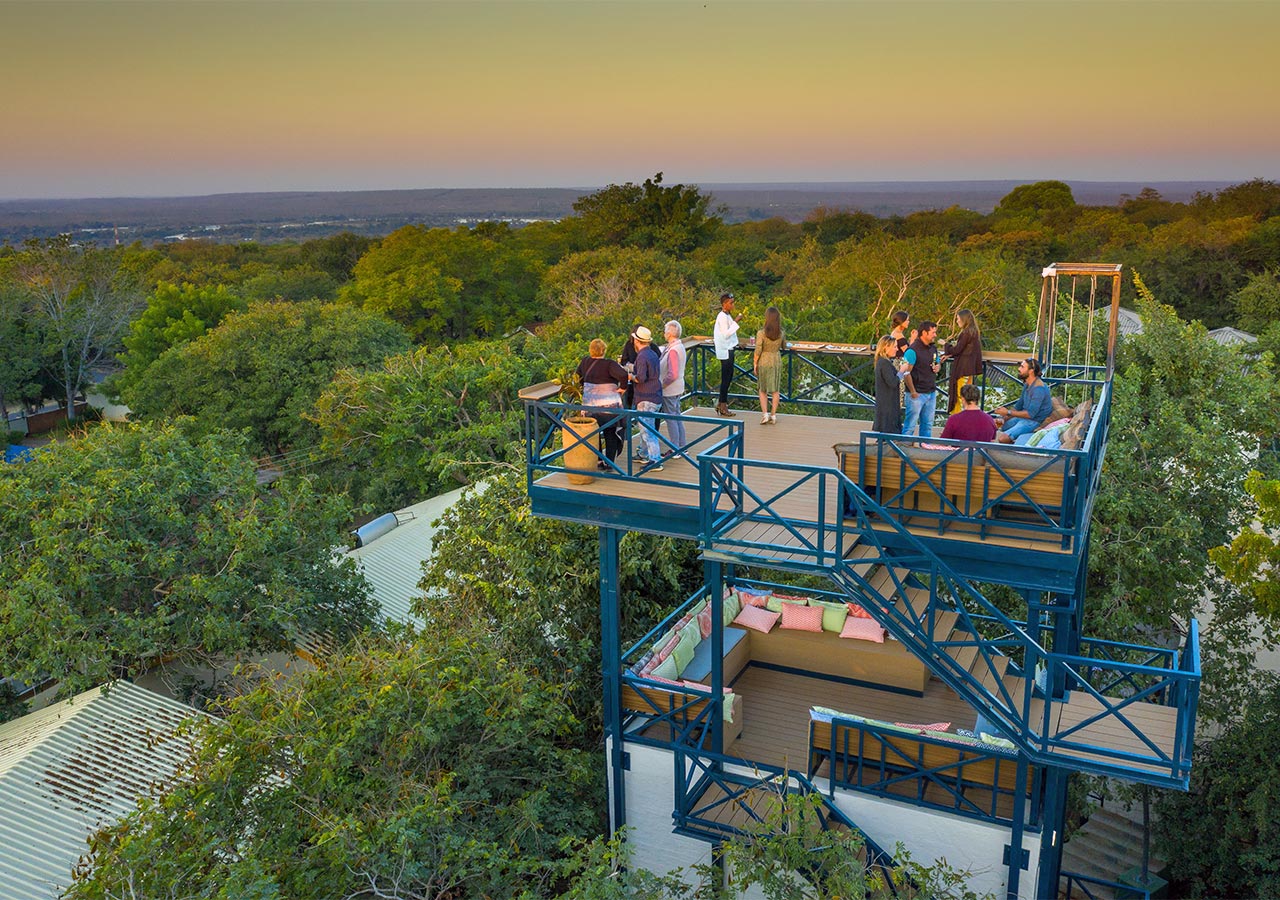 Shongwe Lookout, with its distinctive Lookout Tower, was one of the first havens for travellers in the suburbs of Victoria Falls. Newly refurbished, the tower offers you stunning vistas accessed from two viewing platforms. A pulley system enables you to order and enjoy drinks without missing a moment of the magic. Sit with a cocktail and watch the sunset on the mighty Zambezi River.
Source: Shongwe Lookout
5. Blue Hills Camp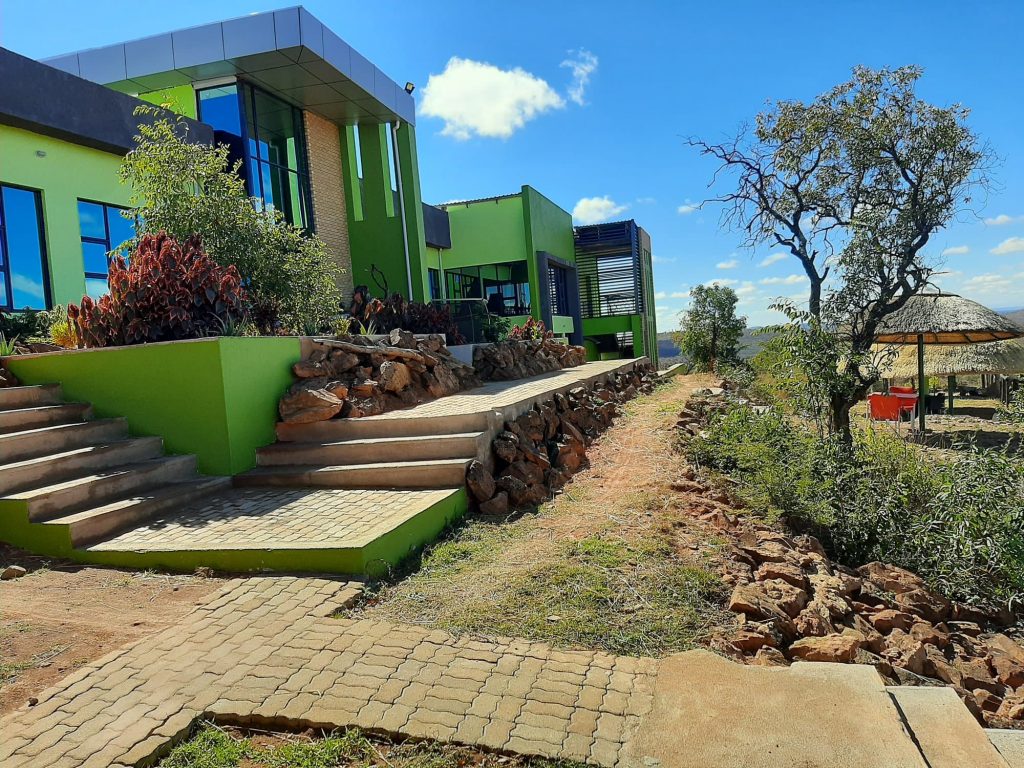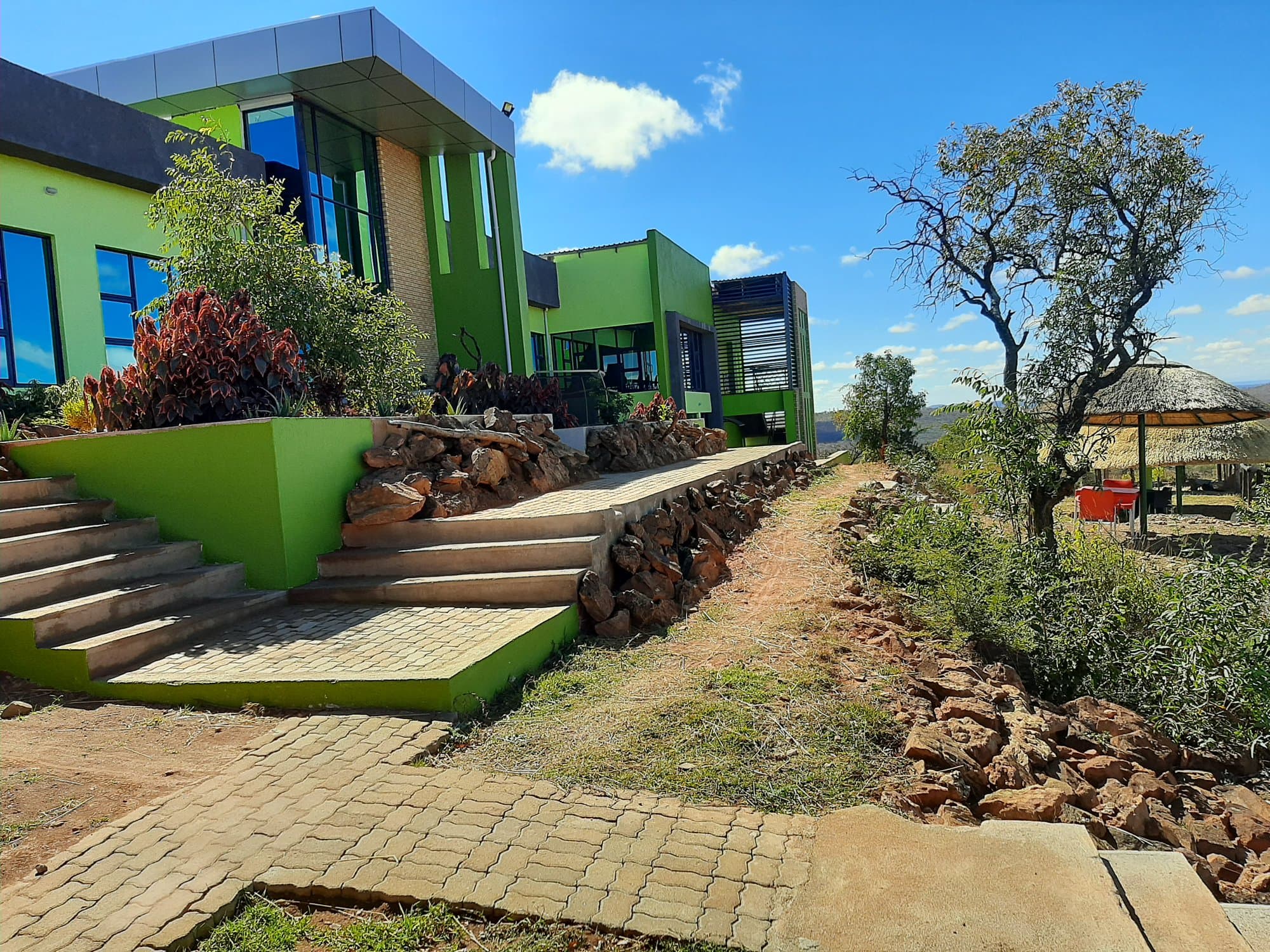 Blue Hills Camp Umzingwane exudes positive energy with its grandiose environment and superb architecture. Only a 30-minute drive from Bulawayo this place is worth a day's visit. Activities on offer include mountain climbing, nature walks, mountain biking, game drives and the mega-thrill is the 200m zip line that stretches over a river and the rugged terrain characterizing the area.
Source: Blue Hills Camp
6. Tsowa Safari Island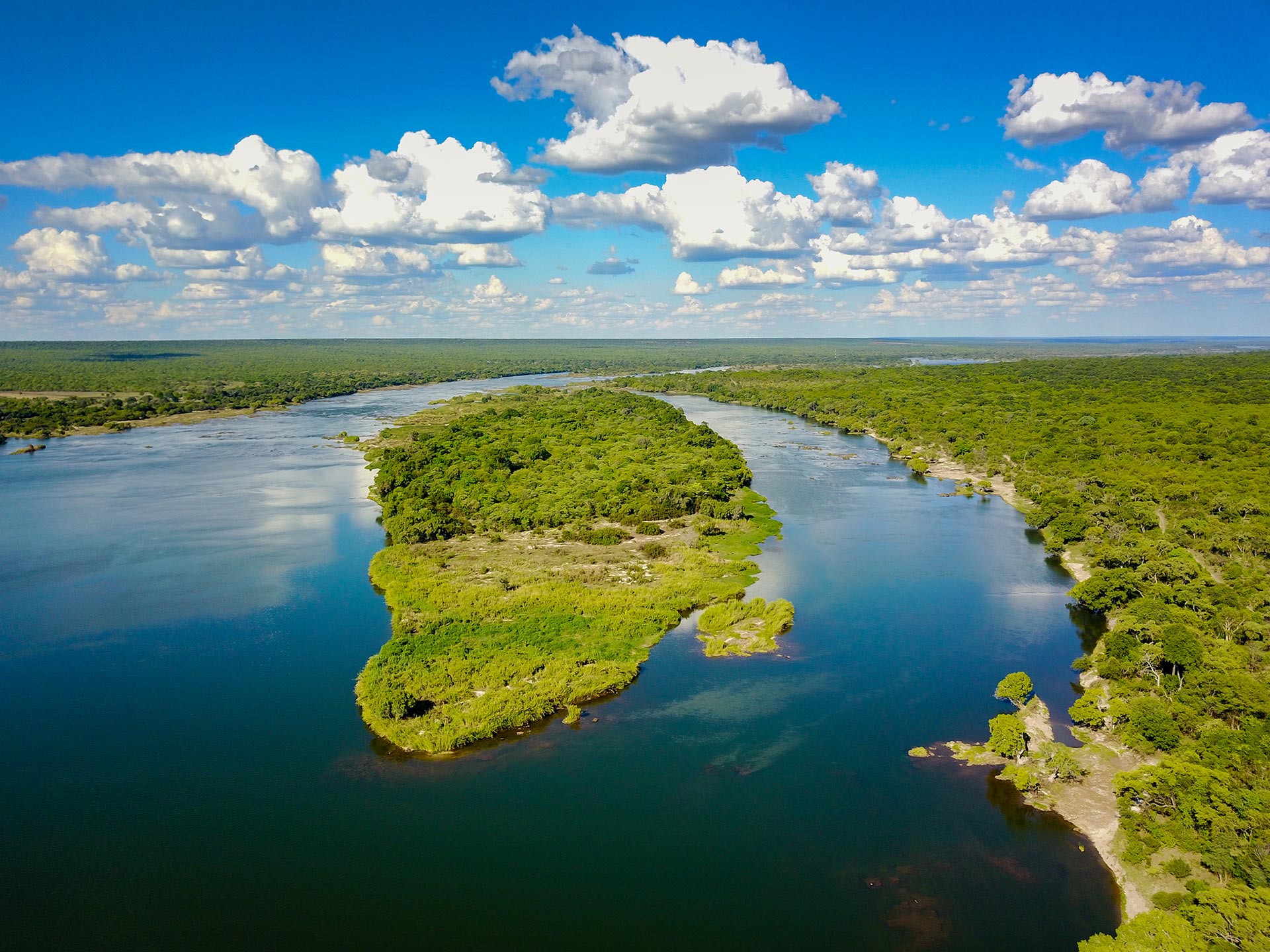 This luxury modern-day explorer's camp offers 6 luxury tents with en-suite indoor and outdoor showers. Tsowa Safari Island is situated on a private island on the Zambezi, within the Zambezi National Park, home to large herds of elephant, buffalo, lion, hyena, giraffe and numerous antelope species. Early morning game drives are offered through this scenically beautiful national park.
Source: Tsowa Safari Island
7. Hippo Pools Wilderness Camp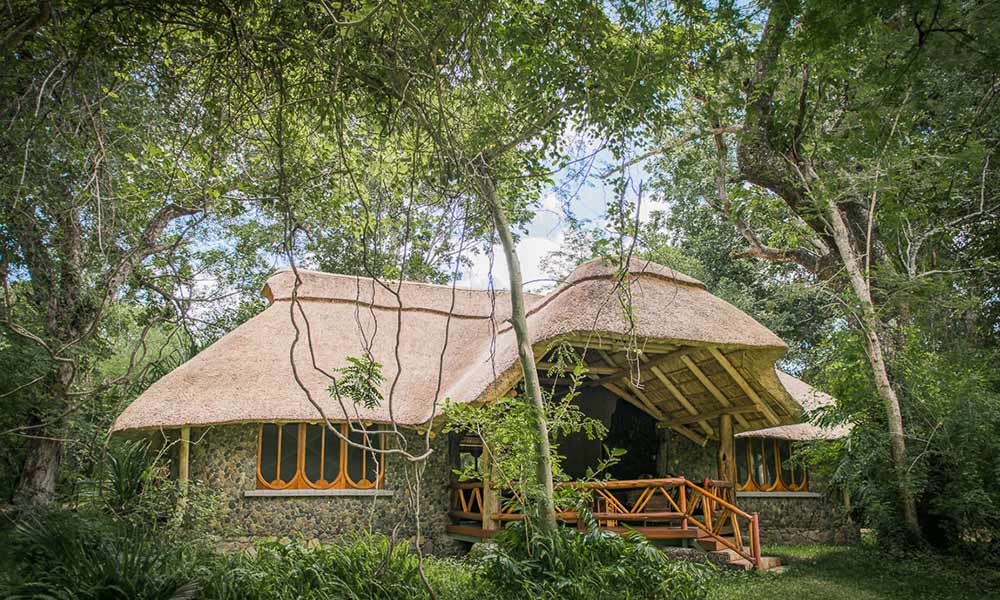 Hippo Pools Wilderness Camp is a true African paradise in Zimbabwe, located just over two hours outside Harare. A treat like none other awaits you and your family in this peaceful getaway spot in the Umfurudzi Park Hippo Pools Wilderness Camp, there are four different choices of accommodation. Guests can choose from chalets, lodges, a safari tent or the campsites, all of which have recently been renovated for optimal comfort in the bush.
Source: Hippo Pools Wilderness Camp
8. Mbano Manor Hotel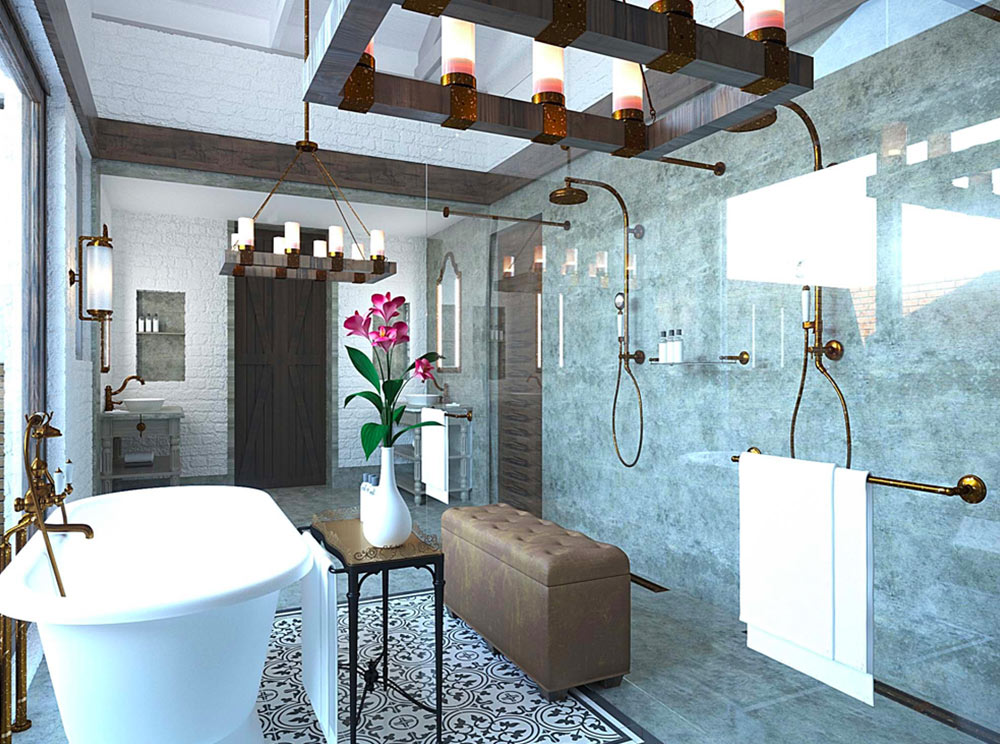 Mbano Manor Hotel is the new destination of choice for travellers seeking a unique, exclusive experience of the majestic Victoria Falls. This luxury boutique hotel boasts 18 luxurious standard suites and a Forest Villa, scattered in seclusion across the natural beauty of the surrounding wildlife estate, punctuated by daily sightings of wildlife.
Source: Mbano Manor Hotel
9. Masumu River Lodge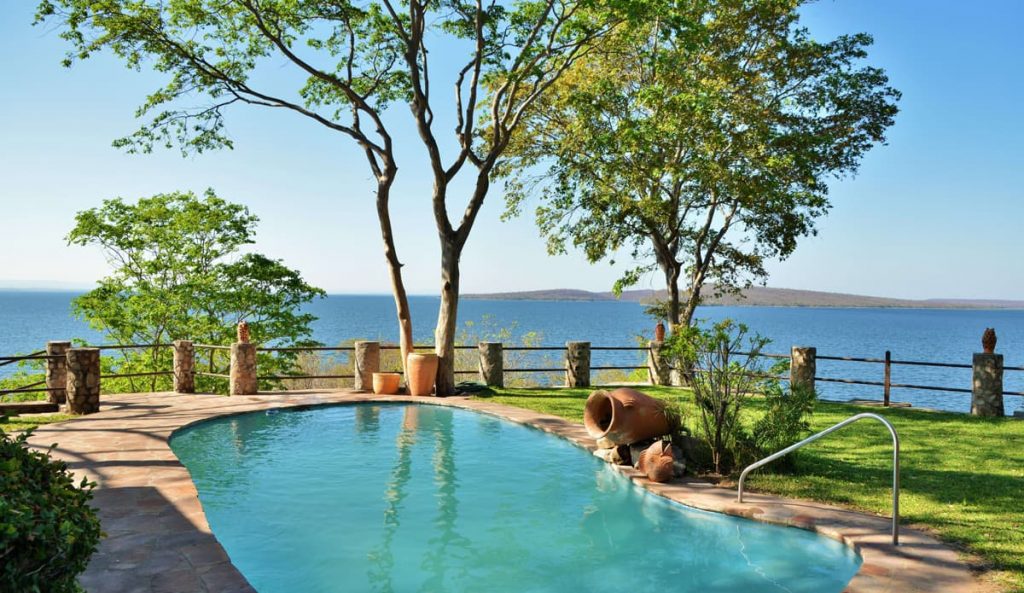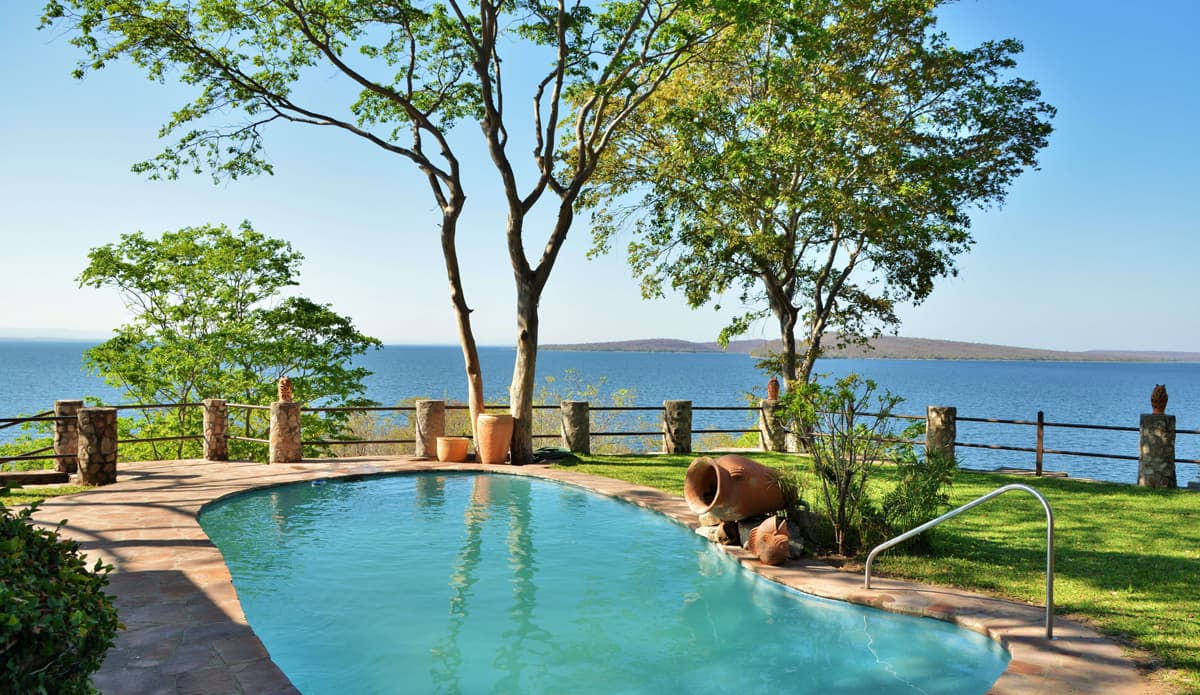 Masumu River Lodge is in a spectacular location; with magnificent views over the islands and waters of Lake Kariba's western side. There are 9 en-suite lodges, each with a private balcony allowing for stunning views over the lake. The main building is built on 2 levels into the slope of the hill, hence both the dining room and the bar below have stunning views out over the water, while the glittering swimming pool offers an opportunity to cool off on hot afternoons.
Source: Masumu River Lodge
10. Lookout Cafe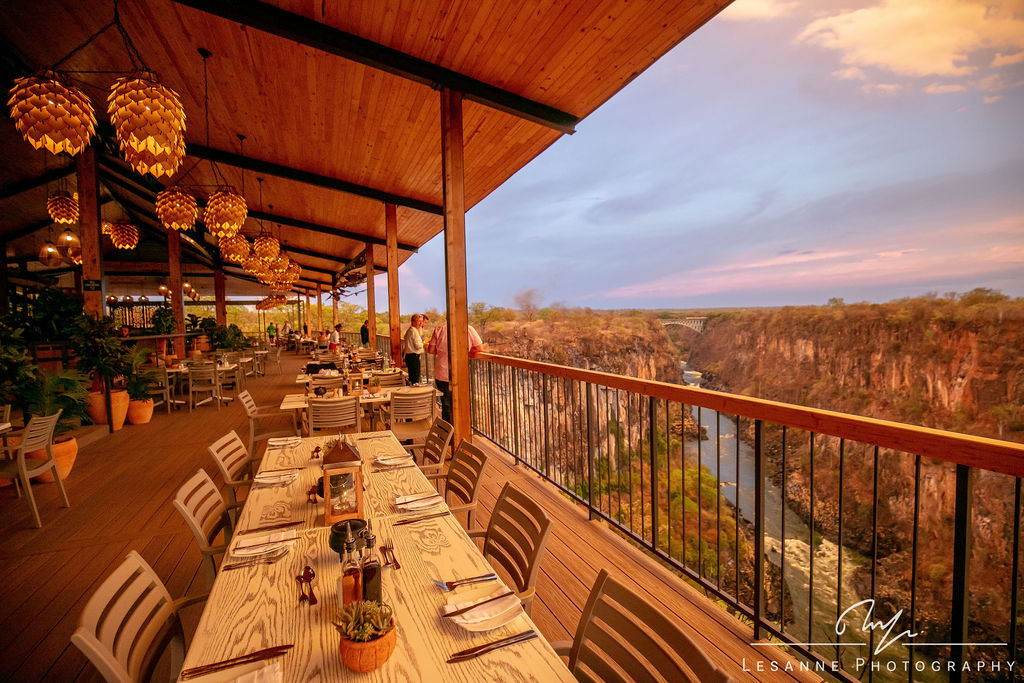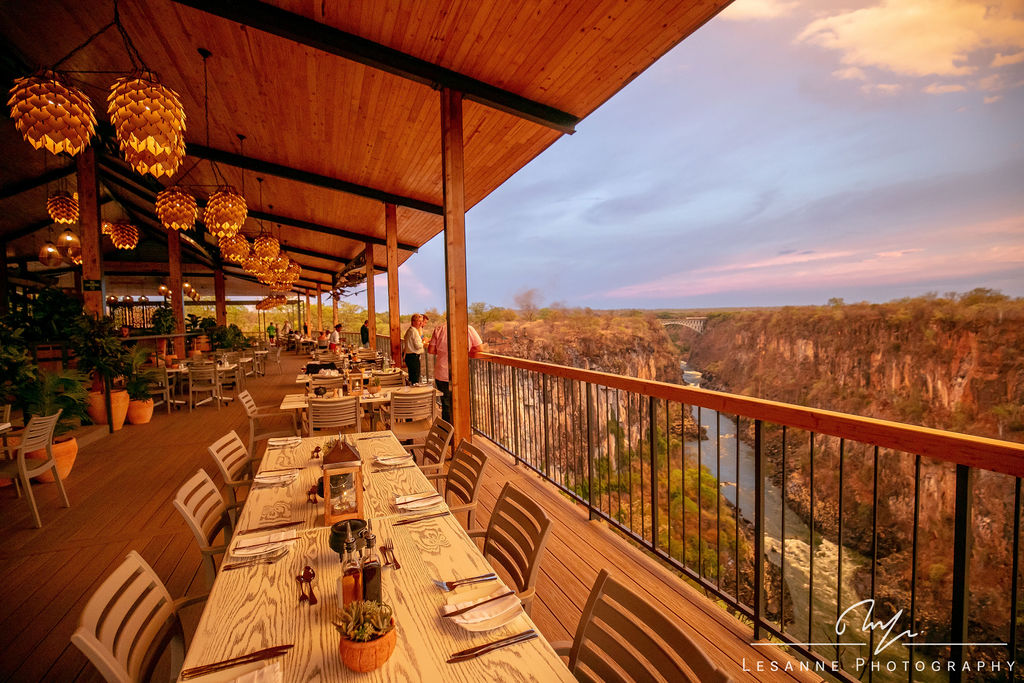 The African Contemporary styled restaurant is designed to emphasise its unique panoramic view of the Victoria Falls Bridge and Batoka Gorges, which form part of the spectacular backdrop. Open daily from 08h00 to 22h00, If you are looking for a fresh, vibrant menu with traditional as well as new flavours like local game meats and crocodile then the Lookout Cafe is the place for you.
Source: Lookout Cafe