Order Pizza Hut in Bulawayo with the best pizza toppings for your liking. From Pepperoni Pizza and more, discover the great pizza offers with Pizza Hut at Zonkizizwe. Pizza delivery is now free from Monday to Thursday?
Call us on +263 786 129 799 / +263 8677 488 488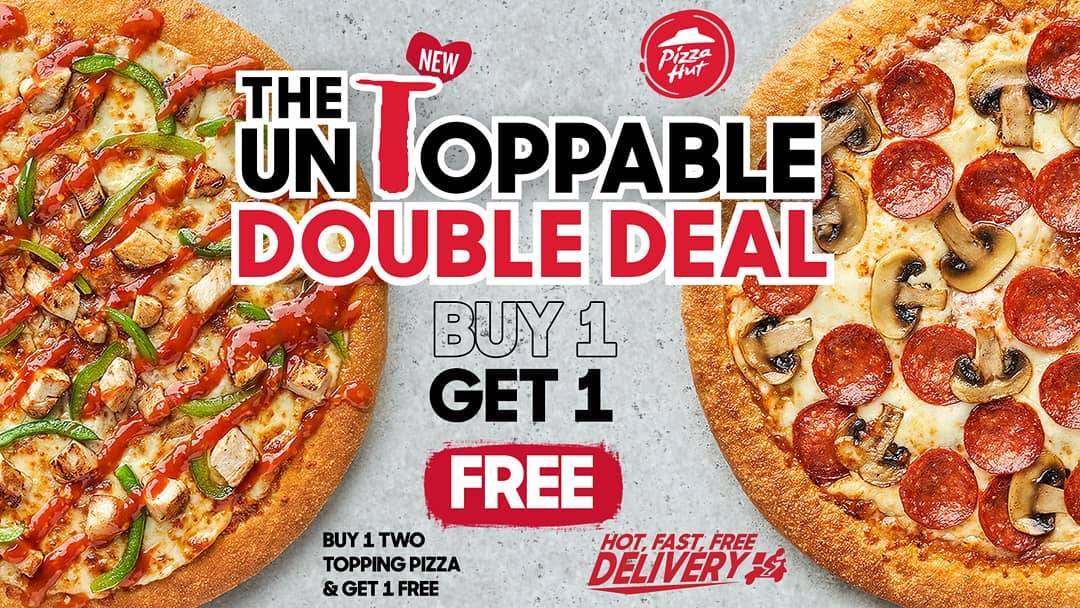 We have reduced prices and introduced a new amazing deal. For the price a regular 2 topping of any size, you will get a second 2 topping pizza absolutely FREE! Get The Untoppable Deal now!